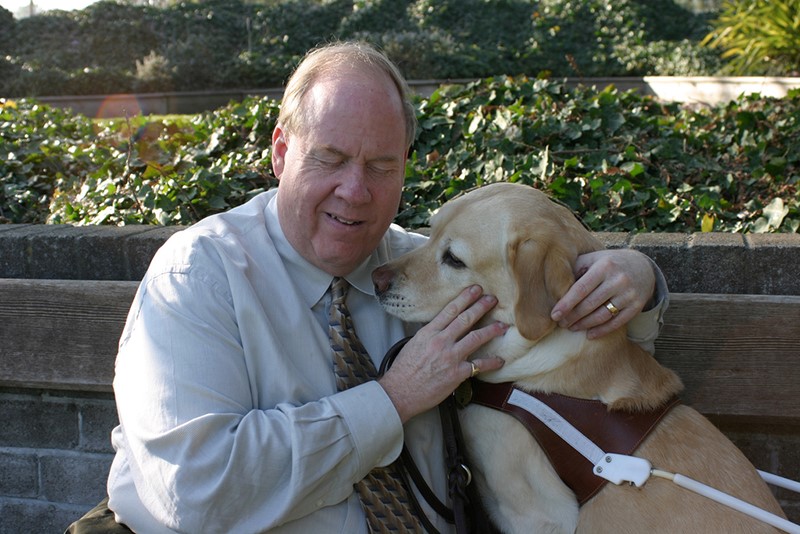 WEST LAFAYETTE, Ind. – The Americans with Disabilities Act, or ADA, recently marked its 30th anniversary.
According to the World Blind Union, approximately 253 million people are blind or partially sighted in 190 countries around the world. This population is often viewed as not being able to participate in technical science studies, much less work in scientific fields.
Now, Michael Hingson, a blind internationally acclaimed public speaker, No. 1 New York Times bestselling author, 9/11 survivor, computer scientist and physicist, is joining Independence Science – an innovative Purdue University-affiliated company – to inspire blind and low-vision students to pursue careers in science, technology, engineering and mathematics (STEM) professions.
Persons with disabilities are highly underrepresented in the STEM professions. Independence Science's mission is to shift this paradigm by making hands-on science laboratory learning possible for blind and low-vision students, and helping them break through the barriers of misinformation and prejudice that keeps many blind persons out of science.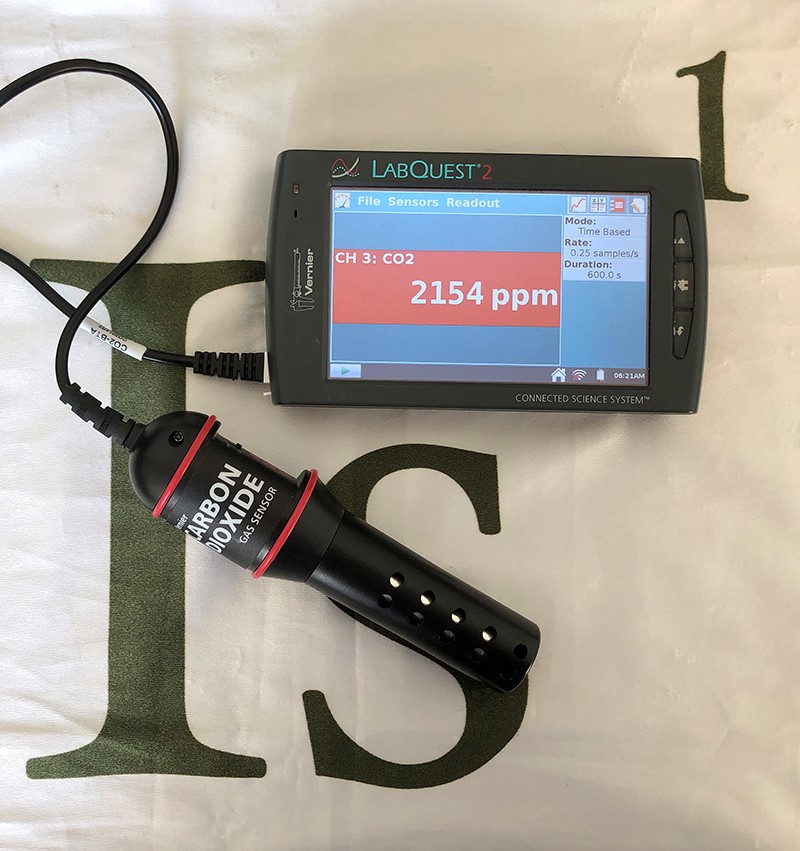 "While studying for my master's in physics at the University of California at Irvine, I was not able to actively participate in laboratory work like my sighted colleagues," Hingson said. "I could listen to what others were doing and I could contribute by verbally helping my lab partners stay on track, but I could not do any of the work myself.
"I encountered professors who firmly believed that blind students could not gain the knowledge necessary to enter the scientific world. The products from Independence Science give blind science students at all grade levels the equipment to be full participants in the hands-on science lab work that is a normal part of science studies, whether they are at home or at school. They can take the lab home and use our equipment anywhere and on the go."
Hingson said that amid the COVID-19 pandemic, more blind science students and scientists worldwide are having trouble gaining access to science tools and research technology than ever before. Companies are struggling to make sure that their scientists get to perform their work on time, but many are finding this increasingly difficult due to social distancing. This is especially true for blind employees.
"With Mr. Hingson on our team, we will take our impact to the next level" said Greg Williams, himself a blind chemist and the director of R&D at Independence Science. "He is an experienced problem solver, which is the essence of what scientists do as he demonstrated at the World Trade Center on 9/11. Not only does he have a deep love for science, he also has significant marketing and sales knowledge and a vast knowledge of the blindness assistive technology industry"
Hingson will assist Independence Science to improve the marketing of its products and services to blindness-oriented organizations, state rehabilitation agencies and blind scientists throughout the world.
"The National Federation of the Blind has been working for a number of years to encourage blind students to enter STEM fields of studies," said Peter Walters, a blind physicist who consults for Independence Science. "Our goal is to help raise awareness and access by truly opening laboratories to blind students and scientists."
Cary Supalo, a blind scientist and Purdue alumnus, founded Independence Science. It is based in Purdue Research Park.
Independence Science develops products and services to improve worldwide access to STEM curricula and adapts mainstream technologies to create a more inclusive environment. The voice-output for Independence Science products is available in several different languages including Spanish, German and French. The company serves clients from school districts at the elementary and high school levels, colleges and universities and state rehabilitation agencies, as well as working blind scientists. For more information, please contact Dr. Peter Walters at [email protected] or 866-862-9665 xt 7
About Independence Science
Independence Science is an access technology pioneer dedicated to changing how blind people view their own capabilities about pursuing scientific careers as well as helping to educate the sighted scientific community that blind persons can make significant contributions to the STEM fields. Where before blind students and scientists only had sighted assistants available to them, Independence Science is helping the blind reclaim their laboratory independence. Through real inclusion and access to scientific laboratories, Independence Science is evolving the way society views science accessibility and helping blind students and scientists become more successful and equal participants within the scientific community. Interested persons and organizations can contact Independence Science at [email protected].
About Purdue Research Foundation
The Purdue Research Foundation is a private, nonprofit foundation created to advance the mission of Purdue University. Established in 1930, the foundation accepts gifts; administers trusts; funds scholarships and grants; acquires property; protects Purdue's intellectual property; and promotes entrepreneurial activities on behalf of Purdue. The foundation manages the Purdue Foundry, Purdue Office of Technology Commercialization, Purdue Research Park, Purdue Technology Centers and University Development Office. In 2020, the IPWatchdog Institute ranked Purdue third nationally in startup creation and in the top 20 for patents. The foundation received the 2019 Innovation and Economic Prosperity Universities Award for Place from the Association of Public and Land-grant Universities. For more information on licensing a Purdue innovation, contact the Purdue Office of Technology Commercialization at [email protected]. For more information about involvement and investment opportunities in startups based on a Purdue innovation, contact the Purdue Foundry at [email protected]. For more information about setting up a presence at Purdue, possibly in the Purdue Research Park or Discovery Park District, contact the PRF Economic Development Office at [email protected].
Writer: Chris Adam, [email protected]
Source: Nicholas Neybert, [email protected]