Empowering a New Vision
Independence Science seeks to promote the full integration of blind and low vision students, who from here on will be referred to as "blind students", into hands-on science laboratory learning experiences. Traditionally, blind students are paired with a sighted counterpart to serve as their eyes in the laboratory. Although this approach can be effective at completing laboratory course requirements, it does not instill in the mind the blind student that they can perform these tasks independently.
Independence Science is committed to building equity in the Science, Technology, Engineering, and Mathematics (STEM) classroom through the development of new innovative access technology solutions. We are working to open more doors of opportunity in the science laboratory and other areas of STEM.
Independence Science actively seeks partnerships with science education technology companies, access technology firms, and educational researchers that are interested in opening doors of opportunity for students who are blind or have other disabilities in STEM fields of study.
There is significant under-representation of the blind and other persons with disabilities in STEM. A more inclusive STEM workforce is to the advantage of everyone.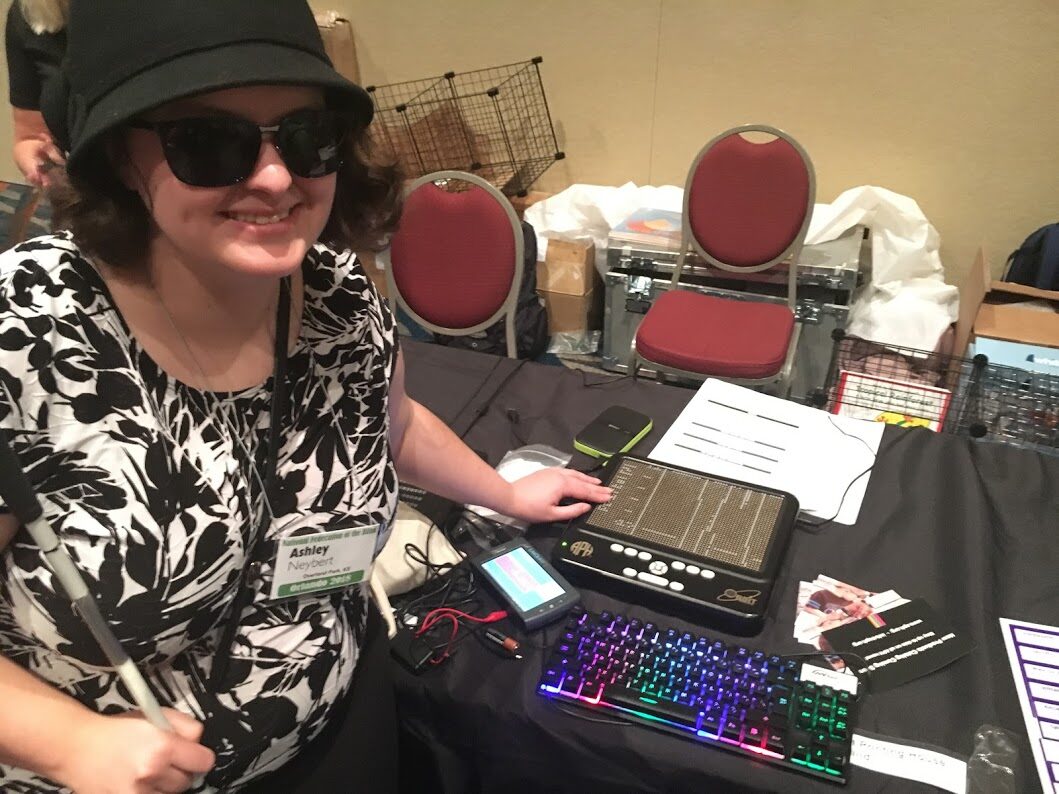 The picture above is of Ashley Neybert at the National Federation of the Blind conference with the Sci-Voice™ Talking LabQuest 2, set up with a differential voltage sensor and a battery, checking out an output on the Graphiti made with that same setup.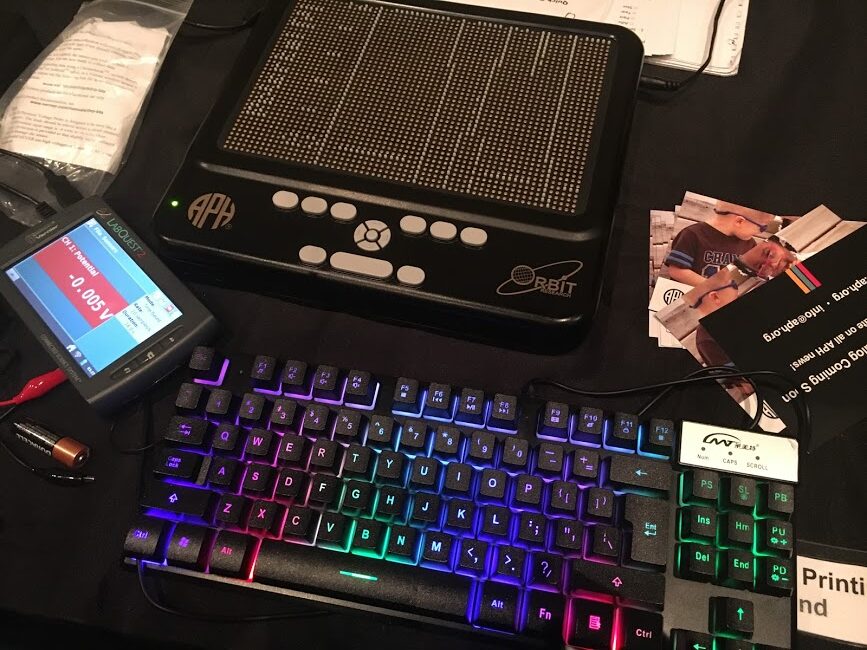 The image above is of the Sci-Voice™ Talking LabQuest 2 and Graphiti setup. The output shows potential in Volts written in print along the y axis, axis marks, and part of the data. Thank you Heather, Robert, and Dave from APH for all the hard work to get it to go!
---
For more information about Independence Science products or services, please contact us at [email protected] or (866) 862-9665
Independence Science
3000 Kent Ave
Suite 1718
West Lafayette, IN 47906
For technical support, please contact us at [email protected]
---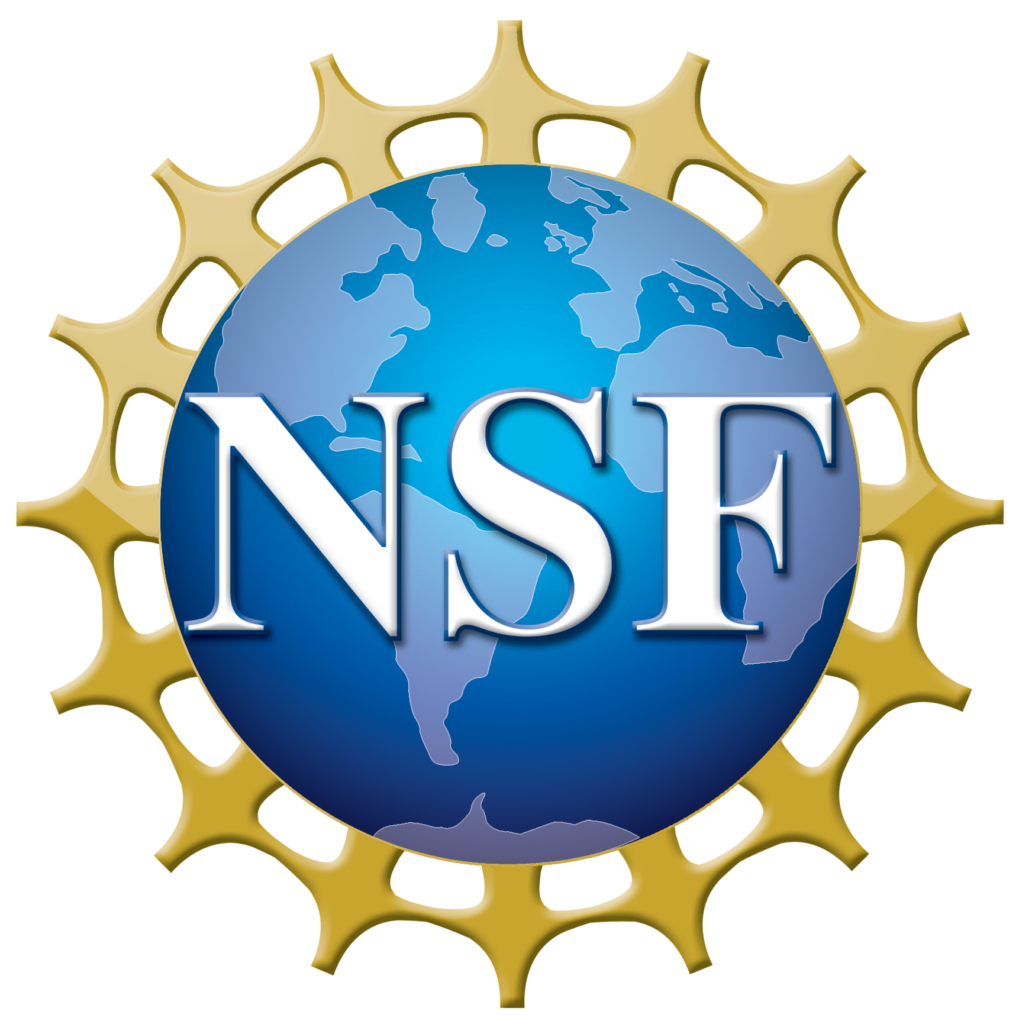 Independence Science is proud to announce a National Science Foundation grant awarded for the purpose of developing the next generation of science access for the blind and low vision (BLV) community. This new innovation leverages both text-to-speech output, as well as refreshable braille and two-dimensional tactile graphics. For the purposes of the awarded grant, our efforts will be focused on designing this device to perform data collection within a laboratory setting. With this revolutionary approach to scientific data access, we will provide BLV individuals with an opportunity to experience data collection and analysis in the most equitable manner to date. Refreshable, real-time access to data in a tactile way will serve as the key for BLV individuals to participate more actively in science, technology, engineering, and mathematics (STEM) with their sighted counterparts than they have been able to do in the history of science access for the blind
---
Social Media
---
Independence Science Seeks High Expectations
John F. Kennedy spoke about the importance of science as he launched the space race to go to the moon in his speech at Rice Stadium in Houston, Texas in the fall of 1962. We believe in making these high expectations into a reality for all students.
---